Thursday, 6/1, 6:30-7:30 pm, Public Lecture in Sapphire CDGHOPKL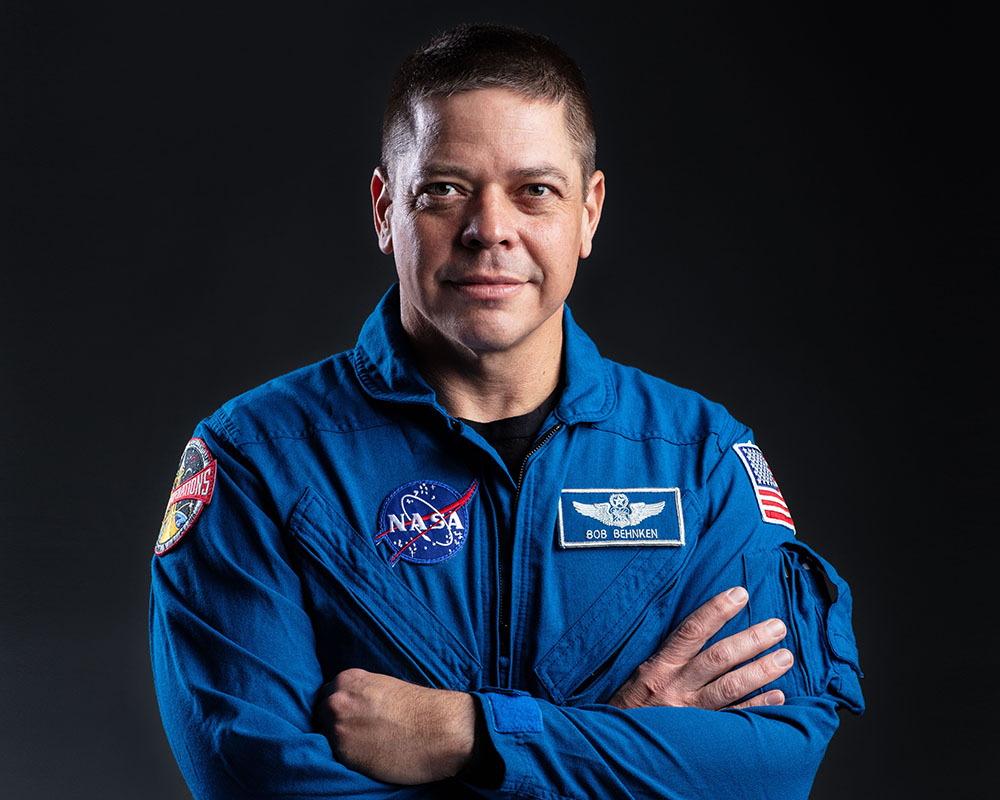 Colonel, USAF Ret., Ph.D.
Abstract: Bob Behnken's journey from science and engineering student to Ph.D. candidate, to test pilot school student, and NASA astronaut culminated with the opportunity to be a part of the team that recreated a capability to transport humans to and from low earth orbit.  He'll share his experience, insight, and perspective on being a part of the NASA / SpaceX team's endeavor to accomplish that mission in 2020 and take questions on his experience flying into space and living and working aboard the International Space Station.
Bio: Bob Behnken is a retired United States Air Force (USAF) officer and former NASA astronaut.  He earned Bachelor of Science degrees in Physics and Mechanical Engineering from Washington University in St. Louis and Master of Science and Ph.D. degrees from the California Institute of Technology where he was a National Science Foundation graduate research fellow concentrating in non-linear control systems.  During his early career he served in the Air Force Research Laboratory, attended the USAF Test Pilot School, and was a flight test engineer supporting early F-22 developmental aircraft.  In 2000, Bob was selected to join the NASA astronaut corps.  He flew two space shuttle missions to the International Space Station (ISS) delivering and installing new modules to the orbiting laboratory and was the test pilot for the first crewed SpaceX spacecraft on its mission to the ISS.  He is the veteran of 10 spacewalks, served as Chief of the NASA Astronaut Office, and is currently the Director of Technology Acceleration for Lockheed Martin Space.  He has received numerous awards and decorations including the Congressional Space Medal of Honor in Jan of 2023.